PLEASE NOTE:
COVID-19 NOTICE
As of March 30, 2020, in compliance with the Maryland Covid-19 state of emergency, Norbeck has established the following policies, which shall remain in effect until further notice: (1) The chapel is closed until further notice, and unveilings have been cancelled for the month of April. (1) Graveside services are available with attendance limited to a
maximum of 100 mourners
, plus clergy, while observing "social distancing" practices. (2) (4) Burial arrangements and other business should be conducted via telephone, mail, email and/or fax; however, counselors are available to meet on the grounds when necessary (e.g.: to show site locations). While the office is closed, a temporary restroom facility has been provided in the chapel parking area. Thank you for your understanding and cooperation during these trying times. We look forward to the day when we can safely resume providing you the personalized service you truly deserve.
Upright Markers Expansion
Helenic Garden (Block "A")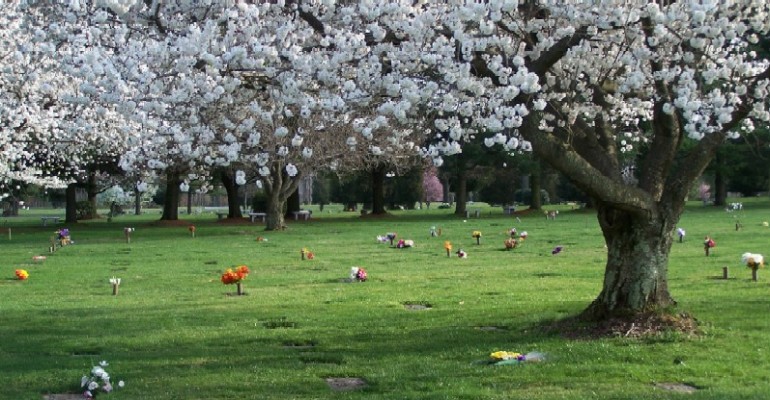 A privately-owned and beautifully-maintained cemetery for all faiths, located in Montgomery County, Maryland.
Norbeck
has sections for Korean Protestant, Baptist and Catholic churches, as well as individuals. When one spouse is of the Jewish faith, our new
Intermarriage Section
has been ideally located in close proximity to Judean Memorial Gardens.
In Norbeck Memorial Park we offer a wide range of burial options including: full-size burial sites, two-tier crypts for double-depth burials, in-ground cremation sites as well as a columbarium.
With its appealing park like appearance and easy accessibility, Norbeck Memorial Park has a reputation for being the finest looking cemetery for all faiths.
We are constantly improving Norbeck: planting trees and gardens, adding sculpture and other artworks, memorials, and facilities such as our new Chapel. Its all part of our goal to provide your family with the finest care ... today and tomorrow.
Contact
us today for a no-obligation appointment.
Hours of Operation:

SUMMER HOURS
WINTER HOURS

Monday-Friday:
Saturday:
Sunday:
9:00am - 4:30pm
9:00am - 2:30pm
9:00am - 3:00pm

Monday-Friday:
Saturday:
Sunday:
9:00am - 4:30pm
9:00am - 2:00pm
9:00am - 2:30pm

Note: the cemetery gates will be closed and locked one hour before sunset during the daylight savings period, and at 4:30pm during the winter months.
---
NEXT:
What's new at Norbeck