What's New at Norbeck Memorial Park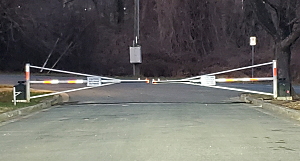 New Automatic Gates:

The main cemetery gates are closed daily at 4:30 pm. However our new Automatic Gates (located a short distance from the main gates on Batchellors Forest road) are open from dawn to dusk. Moreover, if you are in your car trying to exit the cemetery after dark - and the gates have already closed - don't worry. When you approach in your car they will open for you to exit.
"Extreme Weather":

Heavy rainfall can be damaging, as soil is washed down atop flat markers, and the settling of graves accelerates, causing "holes" to appear. All such problems are addressed asap, but tend to pile up immediately after the rain stops. (Please don't expect to see a perfect landscape the day after the rain ends!) We are also looking at ways to improve the drainage systems in the cemetery, to mitigate the damage caused by such weather events.

Uprights in Norbeck
For many years

flat bronze memorials were allowed in Norbeck. However, due to popular demand, we recently established areas where upright granite memorials are available, including an area within Block A, and all of Block U.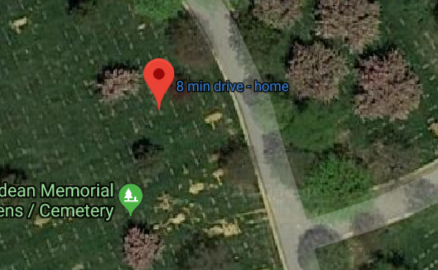 GPS Navigation Feature
Check out our new
"Locate Your Loved One"
tool (see link, top-right). If you have GPS services and Google Maps enabled on your phone or other device, you may use this feature to navigate to your loved one's site. Results may vary, with location, weather conditions, and your device. For best results, be sure to read the provided "TIPS" (link).
Timesavers
No one at the time of need is required to come to the cemetery. Items that must be purchased before a burial takes place can also be completed by phone. Charges that are due can be charged by phone. Interment authorizations can be faxed to the family or the funeral home for signature. If a death occurs on the Sabbath, the family or the Rabbi can call the Memorial Counselor or the Director after the Sabbath. For orthodox families in our upright monument monument section, we will accommodate next day burial whenever possible if called immediately after the Sabbath ends.
Looking Ahead:
Mausoleums in Norbeck
Our planned construction of a large mausoleum in Norbeck has been delayed until early 2024.
However, private mausoleums are currently available with a shorter wait-time. Please Contact your Norbeck Memorial counselor for more information.